Episodes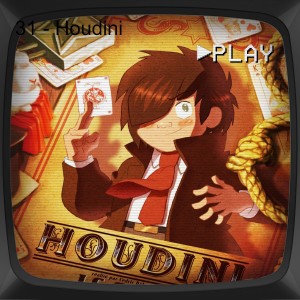 Sunday May 02, 2021
Sunday May 02, 2021
Who-dini? Houdini! Where-dini? New York City! How-dini? Uh... tesla coils? And a robot? And the Statue of Liberty?
The Amazing Jeffrey goes to wizarding school, and The Middling-At-Best Beeks talks cathode ray tubes.
Got an idea for something we should watch? Do you have a question or a memory of watching one of these movies way back when? We want to hear about it! Send us an email at hey (at) indoorrecess dot com! 
Where to watch Houdini (which is also called Little Houdini sometimes I guess?)
The Masked Magician is going to walk us through how to do one of those splitting box tricks.
Watch Cédric Babouche, director of Houdini, paint a page of his comic Le Chant du Cygne.
Cédric also has an adventure game coming out soon on Steam, should you be interested