Episodes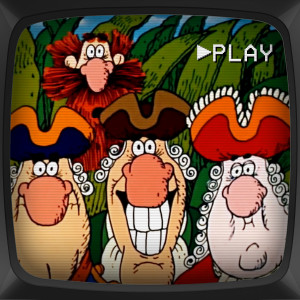 Sunday Sep 05, 2021
Sunday Sep 05, 2021
Privyet, me hearties! It's another movie about pirates! We sail the seven seas looking for treasure, but learn the real treasure was the interesting animation choices we made along the way.
Jeff stumbles upon another Geriatric Jam, Beeks learns a thing or two about flag code.
Got an idea for something we should watch? Do you have a question or a memory of watching one of these movies way back when? We want to hear about it! Send us an email at hey (at) indoorrecess dot com!
Where to watch Return to Treasure Island
Also also available on Youtube in the original Russian, albeit in several small chunks